'Drifter: Stories' by David Leo Rice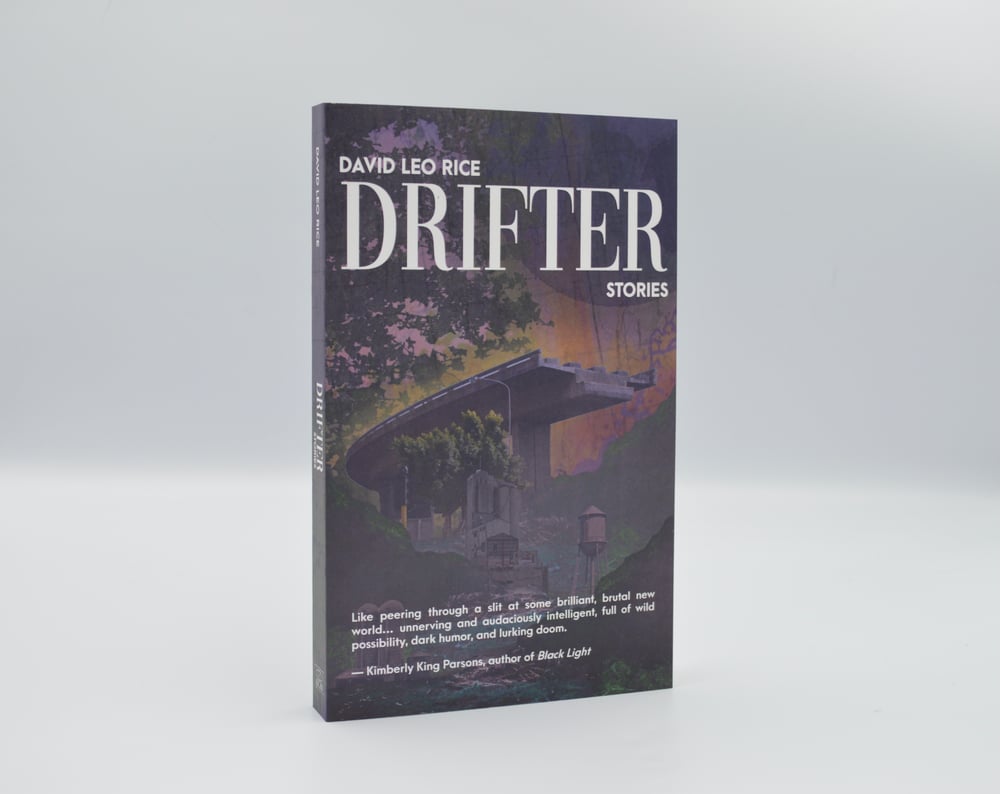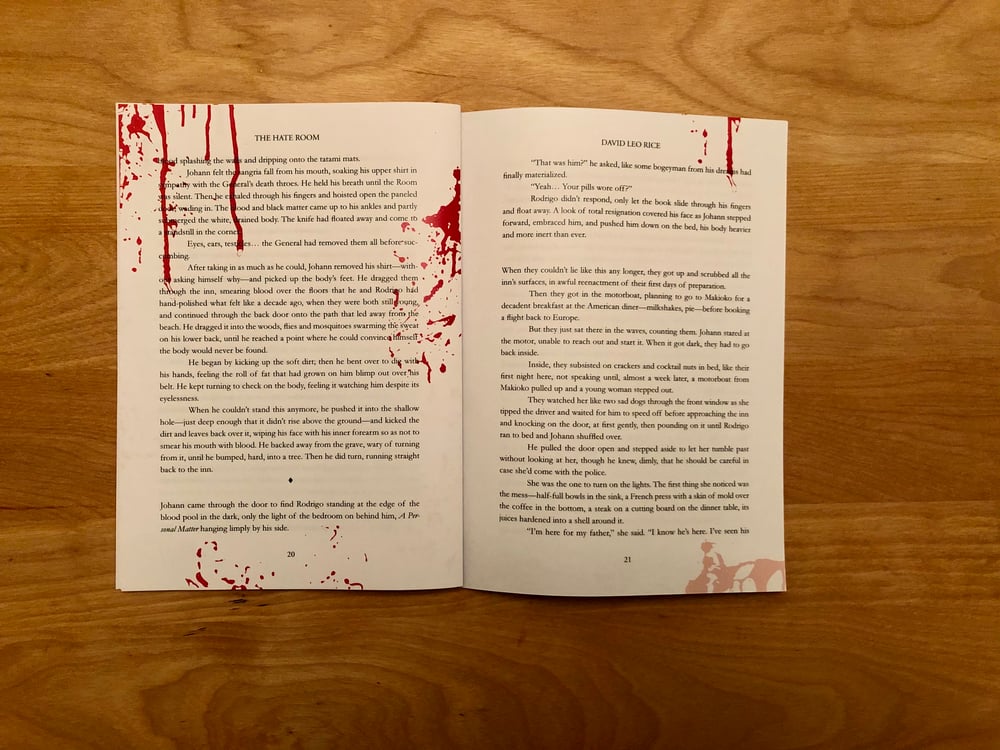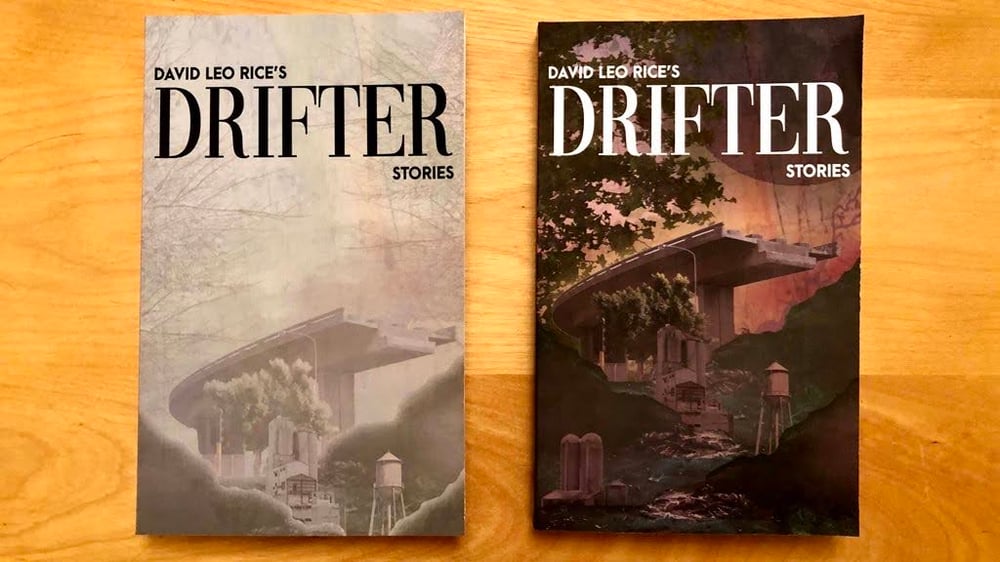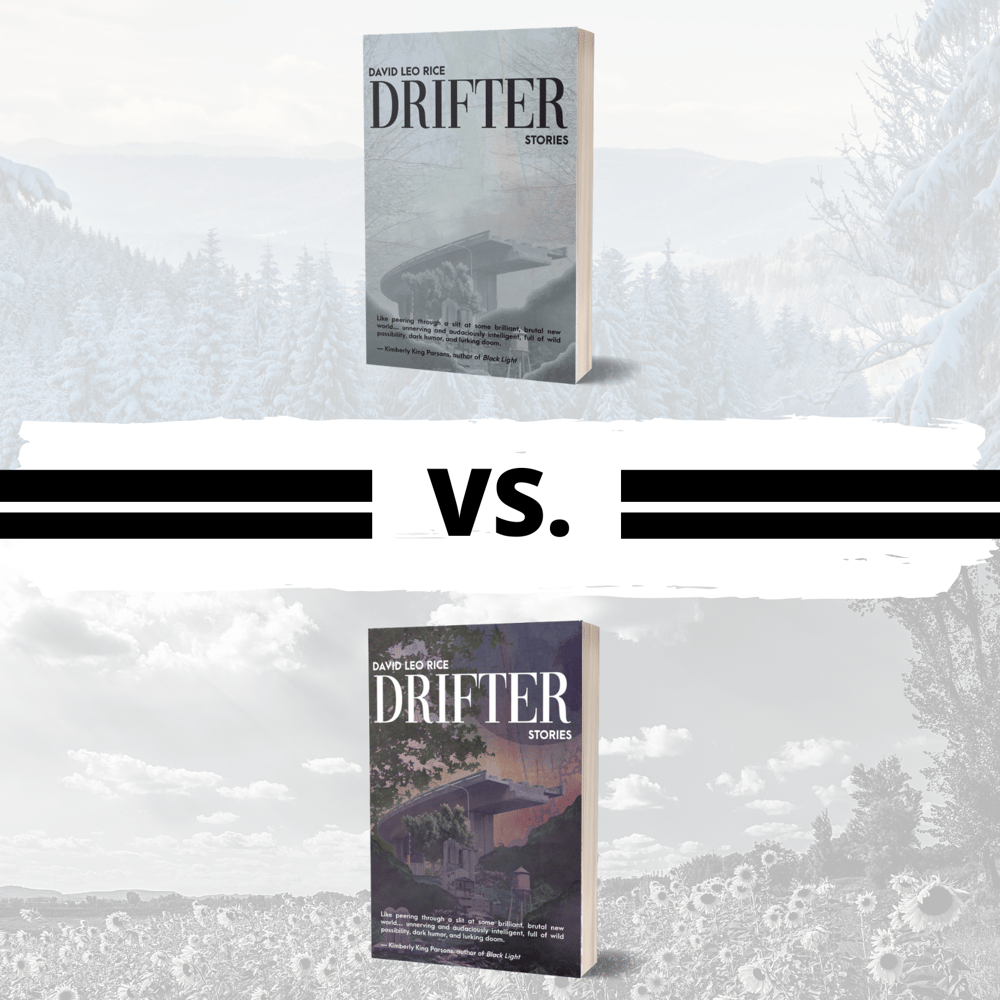 'Drifter: Stories' is a massive collection that contains a decade's worth of short fiction by visionary writer David Leo Rice, with work first published in 'The Fanzine', 'The Rumpus', 'Black Clock', 'DIAGRAM' and elsewhere.
Summer Cover -- $16.95 [ SIGNED, while supplies last!]
Winter Cover -- $19.95 [SIGNED/NUMBERED]
Both -- $35
Every order also comes with a chapbook containing David's story 'The Hate Room' designed by Matthew Revert & Mike Corrao.
'Drifter: Stories' contains:
'The Brothers Squimbop' (First published in 'The Fanzine')
'Egon's Parents' (First published in 'The Last Magazine')
'The Meadows' (First published in 'The Collagist)
'Circus Sickness' (First published in 'Cosmonauts Avenue')
'Housesitter' (First published in 'Birkensnake')
'Living Boy' (First published in 'Black Clock')
'Out on the Coast' (First published in 'The Rumpus')
'In the Cabin up on Stilts' (First published in 'Black Clock')
'The Hate Room' (First published in 'New Haven Review')
'Gmunden' (First published in 'The Collagist')
'The Painless Euthanasia Roller Coaster' (First published in 'Catapult')
'The Brothers Squimbop in Europe' (First published in 'The Rupture')
'ULTRA MAX'
'Jell-O' (First published in 'DIAGRAM')
'Sandman Crescent' (First published in 'The Collagist')
'The Right Town' (First published in 'Collected Voices in the Expanded Field)