EARLY STUFF // SAM PINK // LIMITED SIGNED HARDCOVER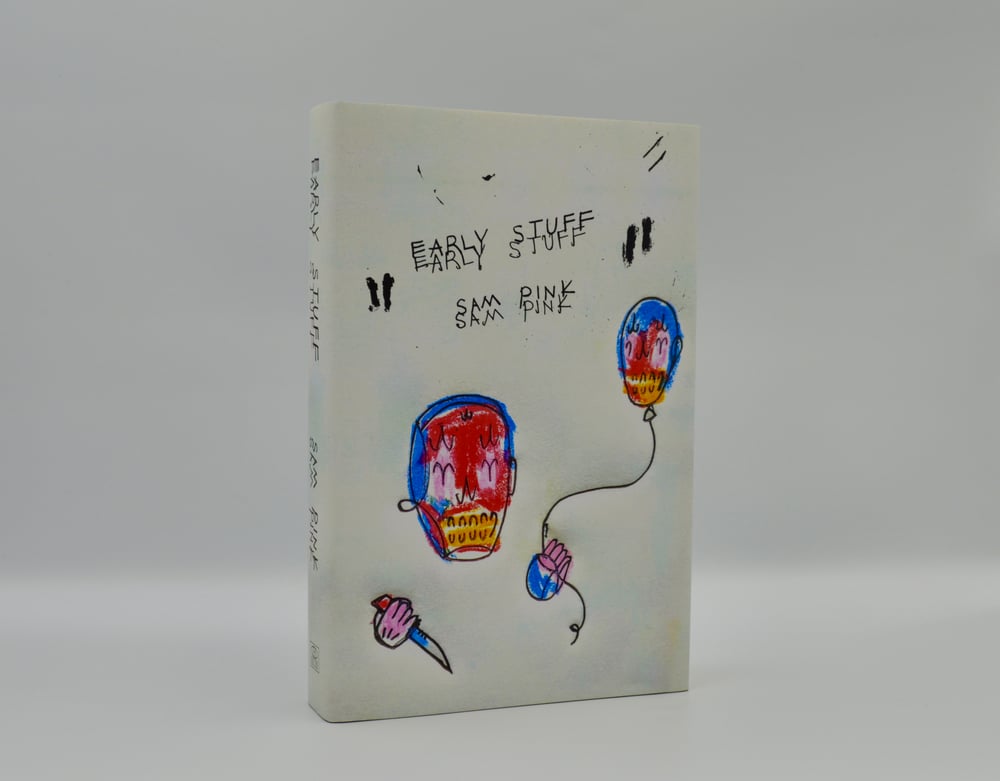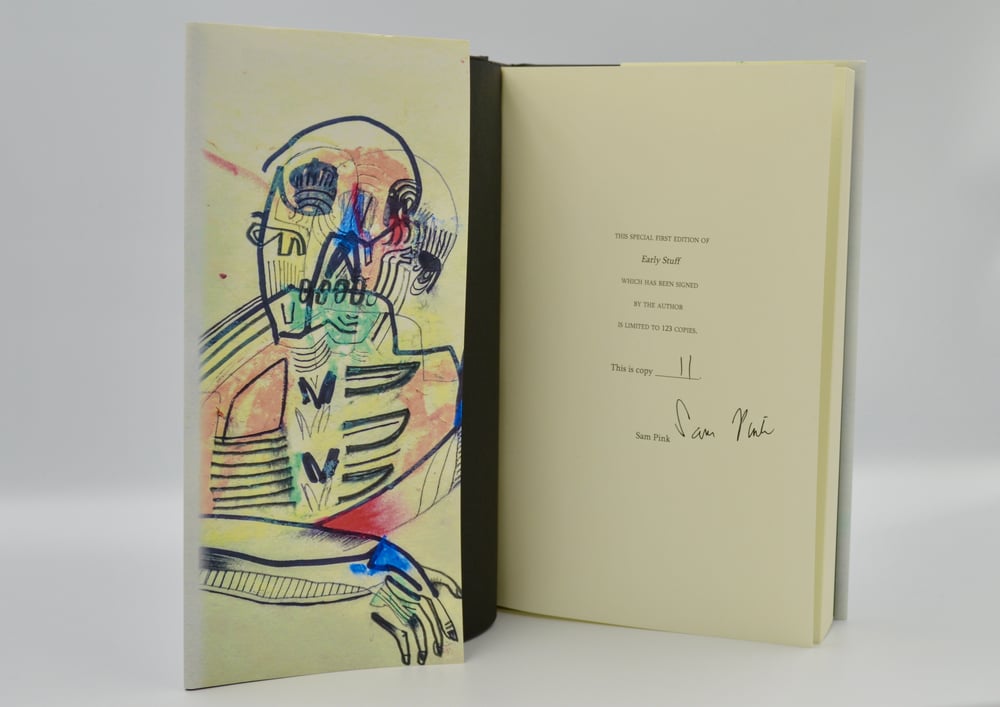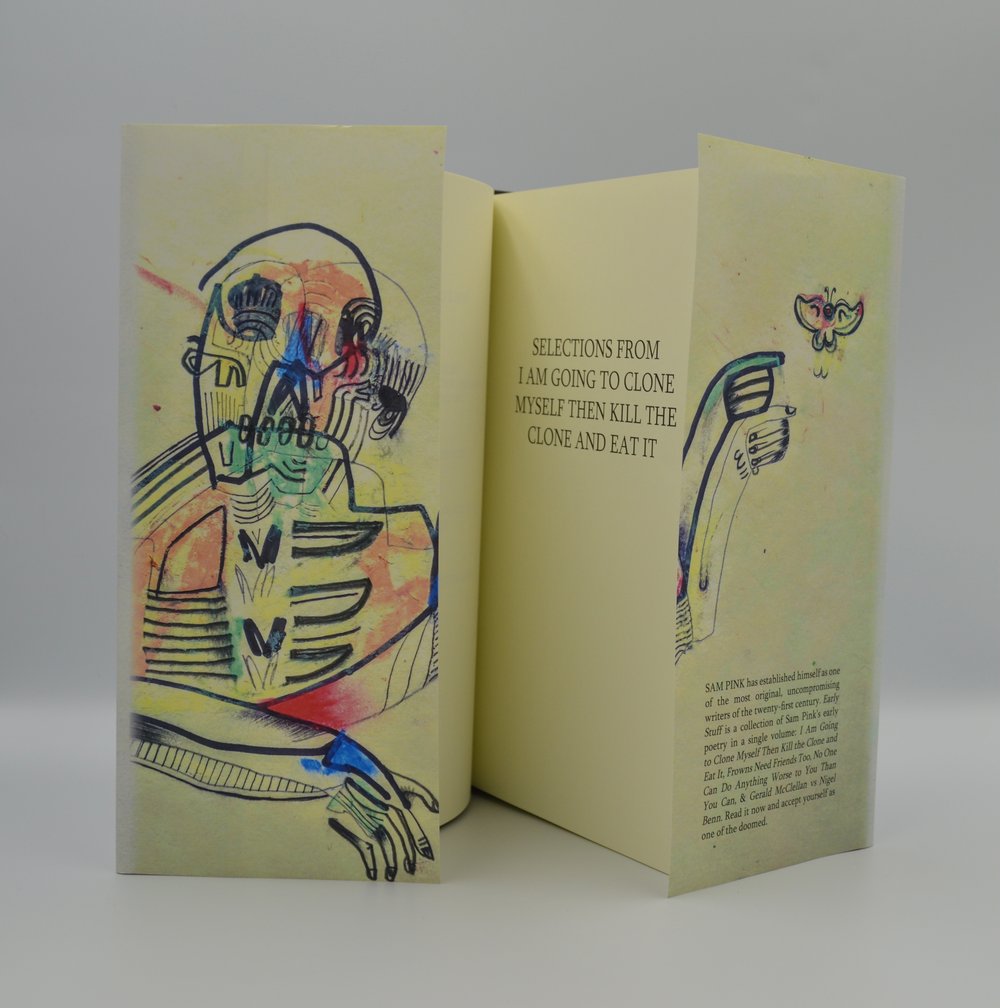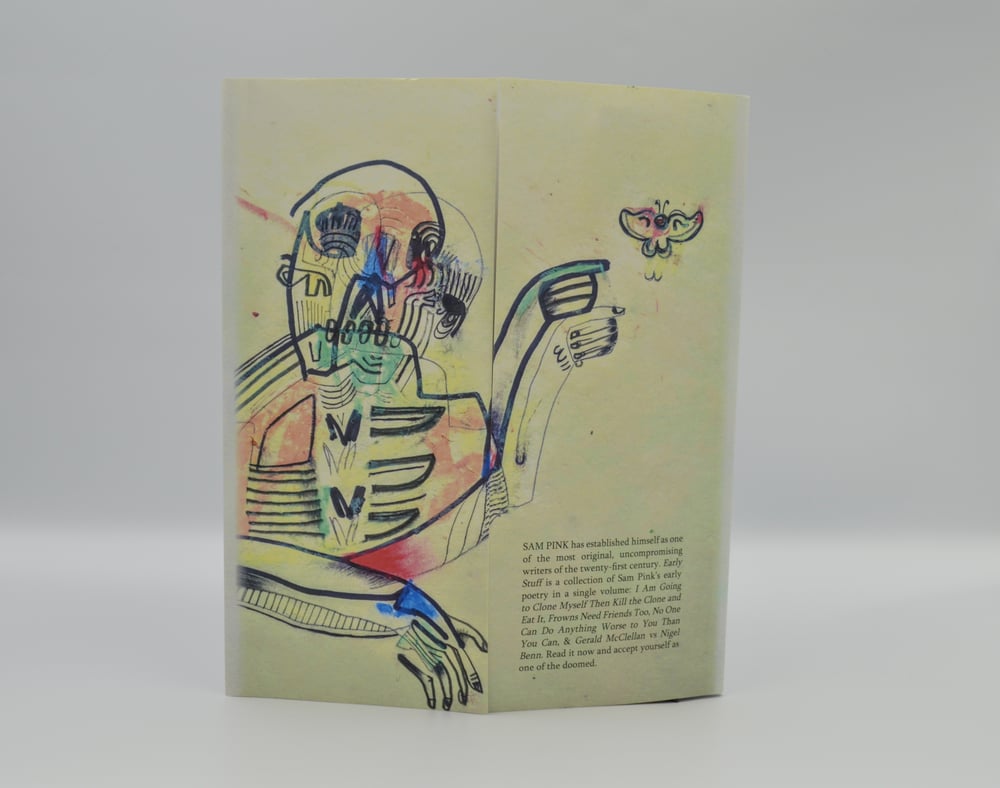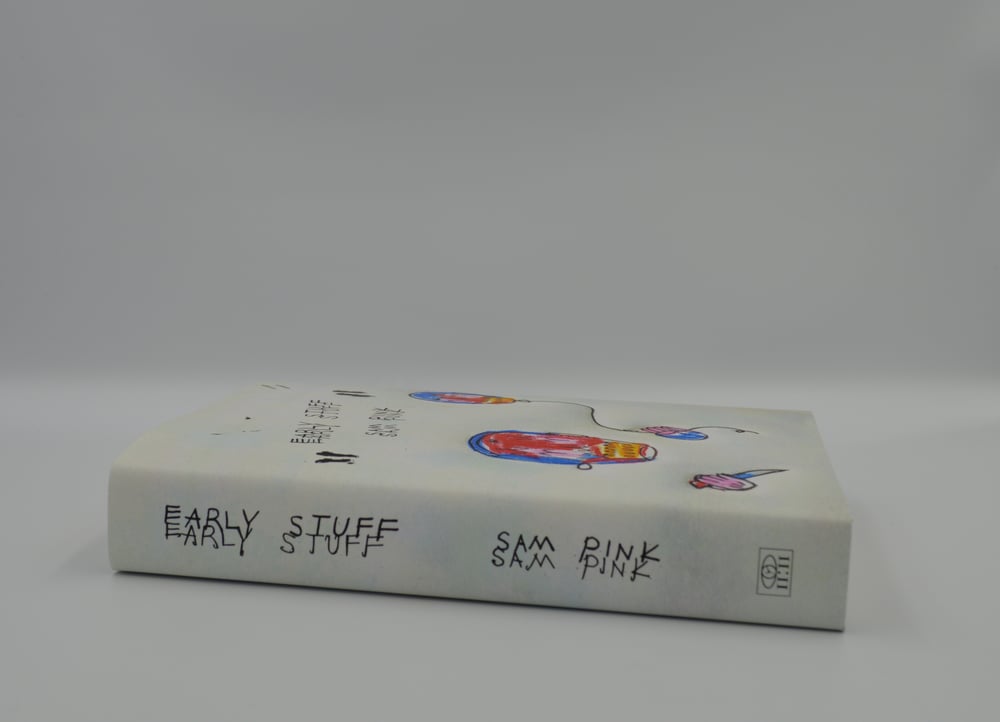 This is a limited edition signed hardcover exclusively sold through the 11:11 Press website.
ABOUT "EARLY STUFF"
Sam Pink has established himself as one of the most original, uncompromising writers of the twenty-first century. "Early Stuff" is a collection of Sam Pink's early poetry in a single volume: I Am Going to Clone Myself Then Kill the Clone and Eat It, Frowns Need Friends Too, No One Can Do Anything Worse to You Than You Can, &; Gerald McClellan vs Nigel Benn. Read it now and accept yourself as one of the doomed.
ABOUT THE AUTHOR
SAM PINK's books include Person, The No Hellos Diet, Hurt Others, Rontel, Witch Piss, and The Garbage Times/White Ibis. His writing has been published widely in print and on the Internet and translated into other languages. He currently lives in Michigan and sells paintings from instagram.com/sam_pink_art.