Run-Off Sugar Crystal Lake by Logan Berry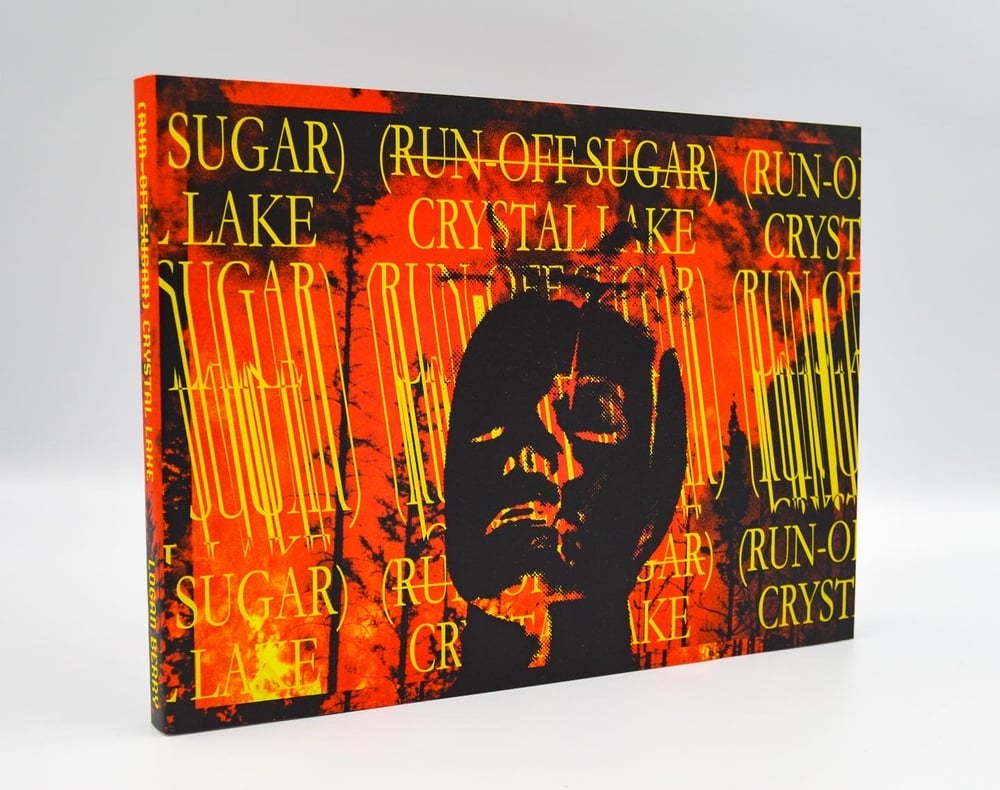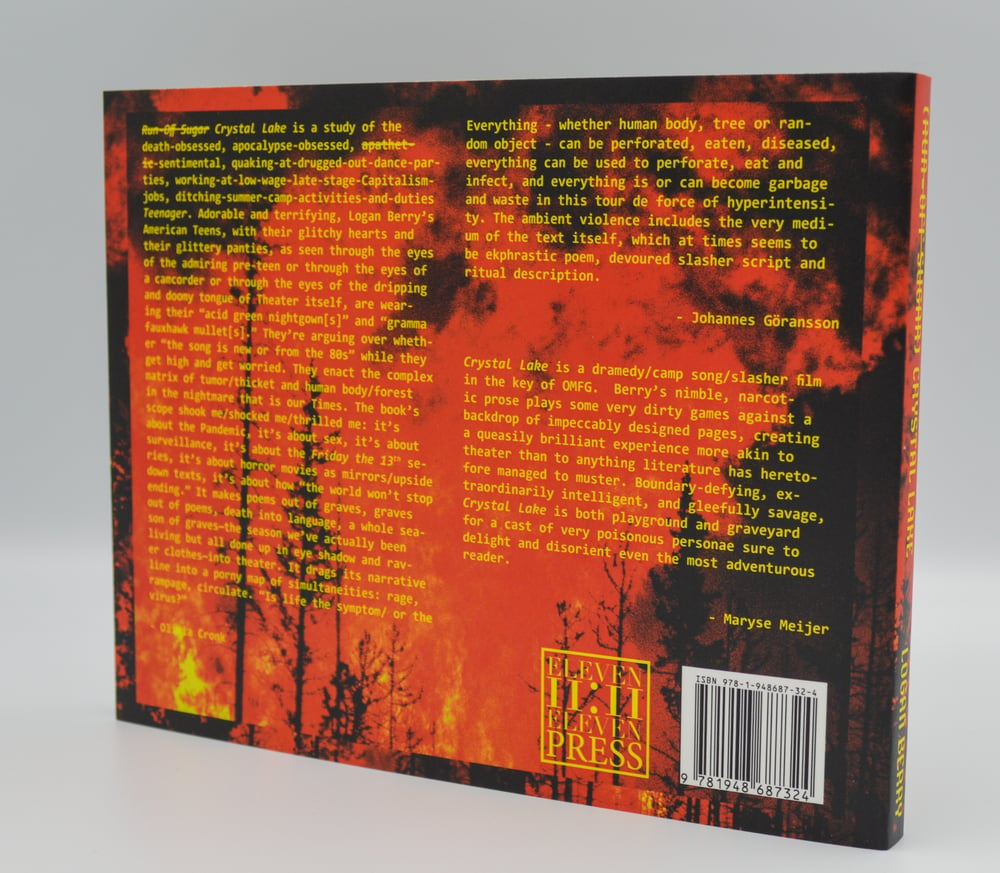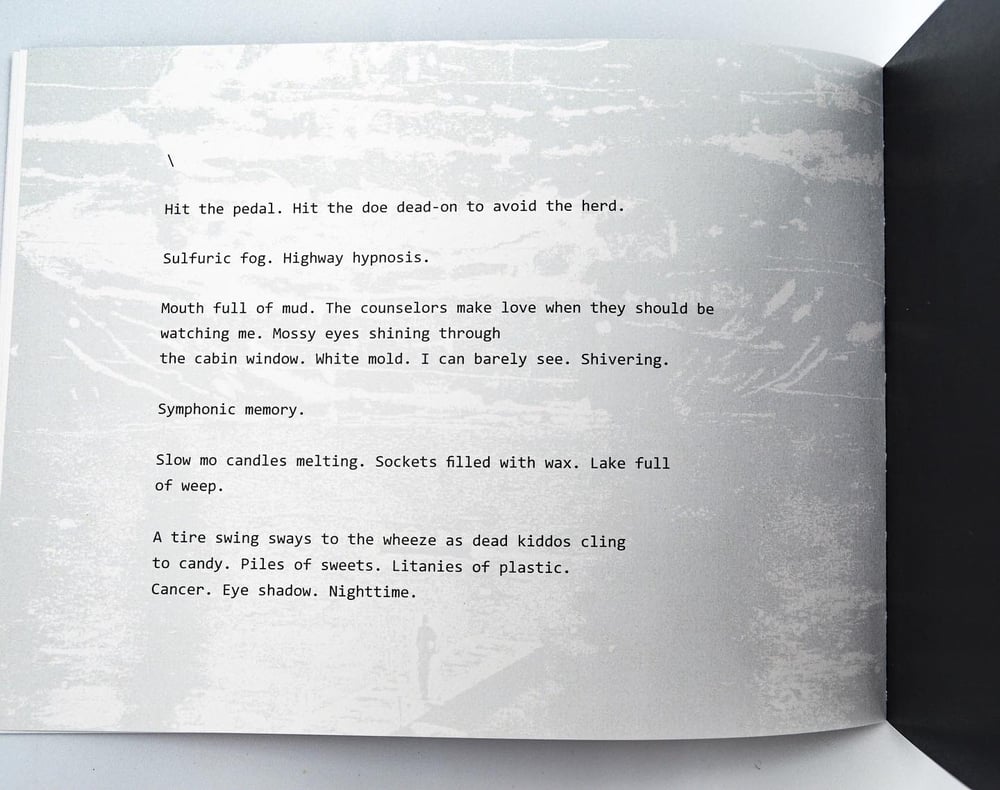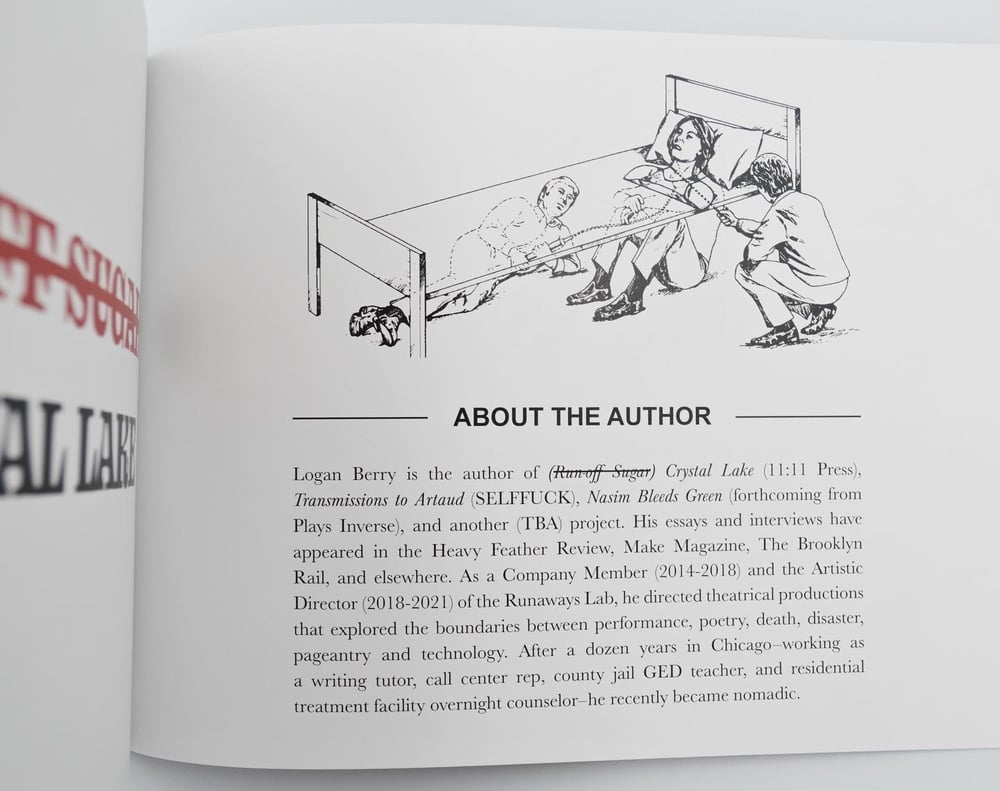 Preorder for second printing open now! Books will ship by 7/24/23, if not before.
** First 100 orders will receive SIGNED broadside, hand signed by the reclusive author***
Camp Crystal Lake is on fire, and everything's been exhumed!!! In the burning forest it's impossible to distinguish between the killers, the campers, and the camp counselors.
A cursed book wrought from a cursed planet, Run-off Sugar Crystal Lake is a fetish-object emanating oblique fan fictions and haunted eco-poetics. Where hedonistic teens perform hedonistic plays on an outdoor stage, where Sky Ferreira sings of cow disease, where campers make art out of toxic wreckage–the killers lurk! Berry has created a textualized slasher, brought to you in moldy technicolor splendor, that will fuel your nightmares for years to come.
CAUTION! THIS BOOK IS NOT FOR ALL READERS. IT CONTAINS VIOLENT IMAGES AND THEMES SOME MIGHT FIND DISTURBING.
Printed in FULL COLOR on 80# white Lynx opaque Ultra smooth paper. 8 inches x 6 inches, 156 pages.